iPodMp :: (Not only) for for apples iPhone & iPod touch
Edit
Website: http://www.itrium.de/pages/home/mpd_ipod_touch_musikserver_remote_wlan.php
Bug Reports: Hendrik Stoetter
MPD Support: Version X
Short Description: iPodMp is a webbased php/ajax client, optimized for apples iPhone & iPod touch.
Supported Functionality: iPodMp can Add/Delete/Clear and Re-Edit playlists. Skip/Delete playlist items, Turn Random/Repeat on/off and Increase/Decrease the volume. It is optimized to work with less clicks as possible. It's smart and small.
Setup Instructions: There is a README.txt in the iPodMP.tgz
Author: Hendrik Stoetter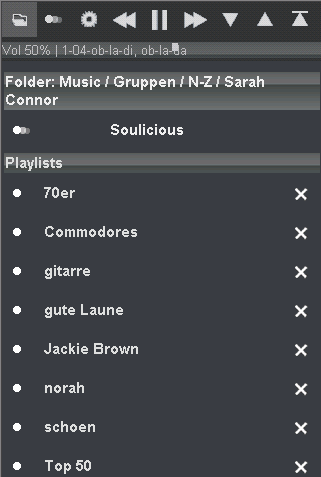 Ad blocker interference detected!
Wikia is a free-to-use site that makes money from advertising. We have a modified experience for viewers using ad blockers

Wikia is not accessible if you've made further modifications. Remove the custom ad blocker rule(s) and the page will load as expected.